Annual Veterans Day Parade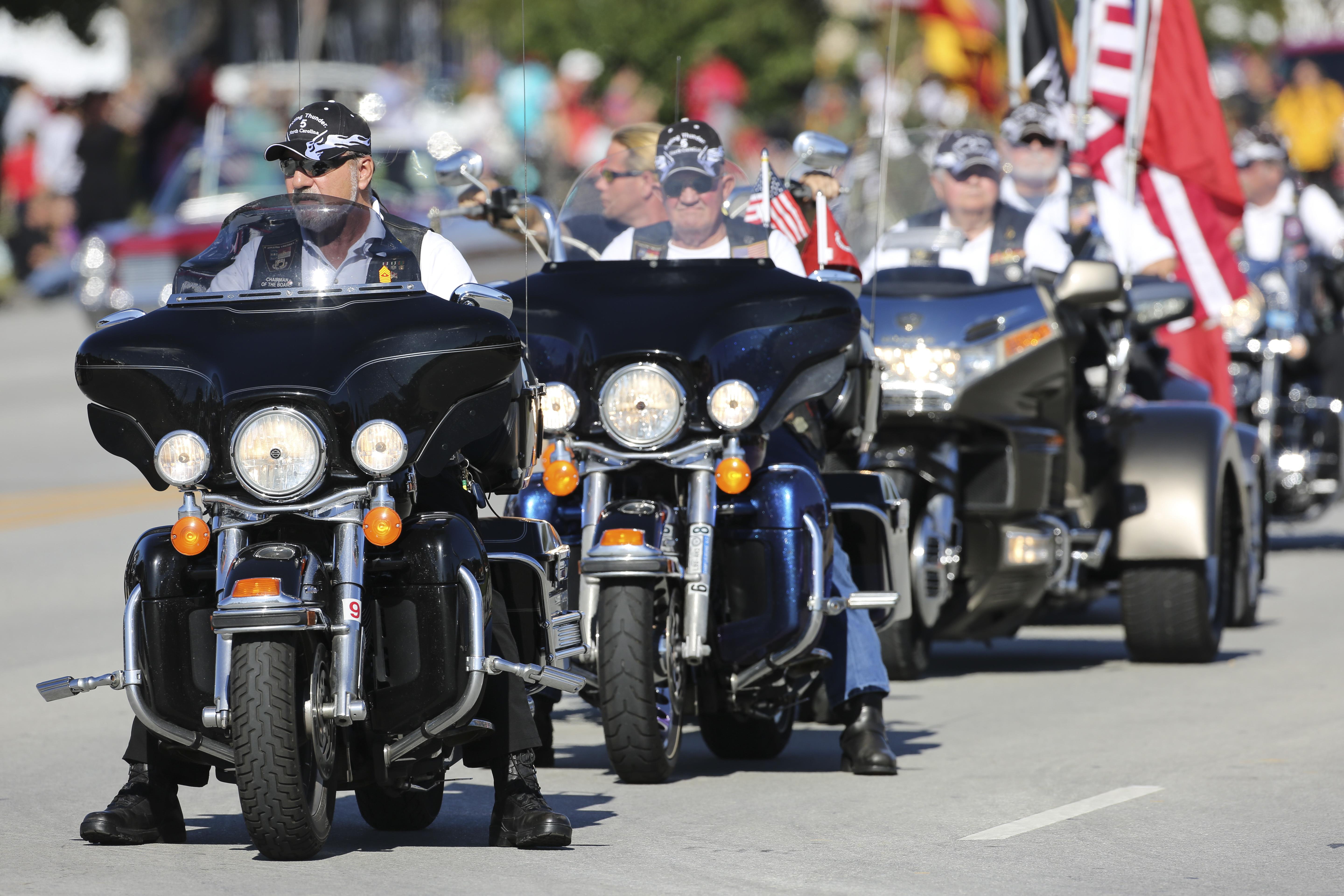 Dear Parade Participant,   
It is time for the 22nd Annual Veterans Day Parade, hosted by Rolling Thunder®, Inc., Chapter NC-5.  The parade will be held on November 4, 2017, beginning at 10:00 am.
The purpose of the Veterans Day Parade is for the citizens of Onslow County to have the opportunity to pay a much deserved tribute to the veterans who have served and are currently serving in our Armed Forces to keep our nation free.  For veterans, it is a time to accept the accolades of a grateful community and know their sacrifices and service are appreciated.
All entries must have a Patriotic theme.  Your entry – decorated trailer(s), vehicle(s), marching members, etc. – should exhibit support for the veterans, and the American flag should be prominently featured.
Decorated trailer judges will be along the parade route.  First place will be awarded $100 and a trophy; second and third place will be awarded a trophy.
Check in will begin at 8:00 a.m. at Coastal Carolina Community College, north entry (near Smoothy King).  All participants for your entry are to arrive as a group and be in their respective positions no later than 9:00 am.  Transport vehicles to be staged at Byrnn Marr Shopping Center.
Prior to the Parade date, you will receive a participation packet, which will include your parking lot and line-up assignment.  
Please print the required Application, Liability Form, Rules and Regulations.  Completed Application, signed Liability Form, and signed Rules and Regulations sheet can be mailed to: Veterans Day Parade Committee, P. O. Box 306, Jacksonville, NC 28541 or scanned and emailed to paradechair@rollingthundernc5.com .
The entry deadline for this year's parade participation is October 20, 2017. 
Please encourage your family, friends, and neighbors to line the parade route and show their gratitude.  Our Veterans deserve to be honored.
Linda Henninger, Parade Chairperson                           
Rolling Thunder®, Inc., Chapter NC-5                     
(910) 389-4566 cell                         
David Lynch, Chapter President                          
Rolling Thunder®, Inc., Chapter NC-5                     
(910) 330-2986 cell